Twin pre insulated solar hose

New Product! Twin Pre insualted Solar Hose.
There is a break point of the twin pipe, that can divide the twin pipes into 2 pipes when the installer doing installation, without any destroy of the jacketing pretection.It further speed the installation and provide the great convenience.
Read more>>>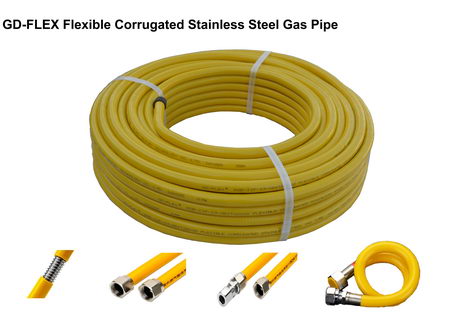 GD-FLEX Flexible Corrugated Stainless Steel Gas Pipe
Advantages
1. Outer Flame retardant PVC coated plastic, inner SUS304 /SUS316L stainless steel, resistant to gas corrosion;
2. High-quality brass fittings, durable, resistant seals, guaranteed sealing performance
3. Perfomance of good flexibility , it can be easily bent to adapt to a small space installation environment, without affecting the gas flow volume
Read more>>>